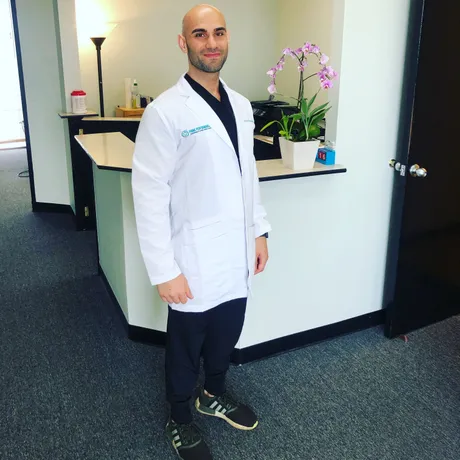 Patrick Karamkhodian, D.C.
Dr. Patrick Karamkhodian, DC, is a board-certified Doctor of
Chiropractic in the state of California. Dr. Karamkhodian earned
his bachelor's degree in biology from University of California,
Riverside and went on to earn his Doctor of Chiropractic degree
from Southern California University of HealthSciences in
Whittier.
Dr. Karamkhodian uses a multifaceted approach to treat patients.
In addition to being well versed in various chiropractic
manipulation techniques, he has studied sports rehabilitation,
myofascial release techniques (MRT), instrument assisted soft
tissue mobilization, activator technique and kinesiotaping. His
focus is to educate patients on the healing power of the human
body and to promote the benefits of a healthy lifestyle and
preventative care.
On his free time, Dr. Karamkhodian likes to keep himself active
whether it's lifting weights, hiking or playing sports. He has
been involved in numerous sports since childhood and continues
to stay active and live an active lifestyle.
Find Out More
If you have questions, we have answers. Gives us a call at (424) 217-5658 for questions or to schedule an appointment.